Son's arrest leads mother on a 22-year journey of faith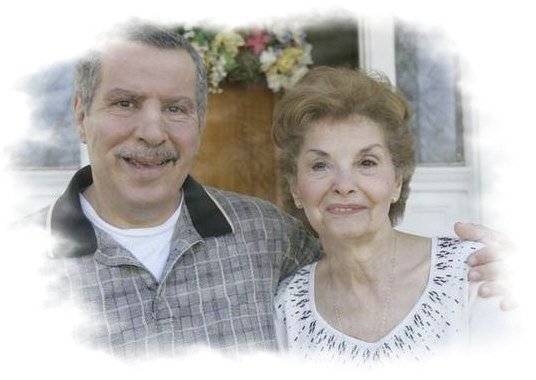 BUFFALO (AP) — Mary Capozzi looks for a moment at the white kitchen door as if she is seeing once more the policemen leaving through it, with her son, Anthony.
Police had been to the house a day or two before looking for a tank top, shorts, a ski mask, a gun — the tools of a rapist who was striking victims in the city's Delaware Park.
"Go ahead and look anyplace you want," Mary Capozzi had told them. Not only was her Anthony not a rapist, he wouldn't be caught dead in the gym clothes police described. Not Anthony, with his crisp, white shirts and trousers pressed so particularly that she had to take extra care so the crease didn't fall too sharply on his shoes.
A gun?
"My son was afraid of a needle this big," the slight, feisty mother of five said, holding her thumb and index finger two inches apart. "He would never own a gun."
But now, two officers were here in her kitchen, leading away 29-year-old Anthony as she and her husband, Albert, watched, panic-stricken. It was her middle daughter, Kathy's, birthday: Sept. 13, 1985 .
"Don't worry, Mom," Anthony told her. "I'll be back."
She believed him. And waited — for technology not yet imagined, for people whose names she did not yet know — for the next 22 years.
On Feb. 5, 1987 , Mary Capozzi wept in state Supreme Court as a jury convicted her son of two of three rapes he had been accused of committing between December 1983 and July 1984. The victims had picked the dark-haired Capozzi out of lineups after a former policeman pointed investigators in his direction. Capozzi, who has schizophrenia, had been acting strangely at a coffee shop about a mile from the park, the policeman reported.
Capozzi was sentenced to 11 2/3 to 35 years in prison on two counts of first-degree rape, two counts of sexual abuse and two counts of sodomy.
"Please don't take comfort in the fact that Anthony Capozzi has been convicted of these two crimes, because he didn't do them," Capozzi's attorney, Thomas D'Agostino, told women through news cameras that converged after the verdict. "Don't feel that you can go running without company in Delaware Park ."
Hope that the legal system would save Capozzi was quickly fading.
His mother had already put her faith in something bigger.
Every day after her son's arrest, Mary Capozzi prayed inside Holy Angels Church, a 150-year-old sanctuary with two soaring steeples a block from her home. Seven days a week, there were rosaries and novenas to Our Lady of Hope, prayers for her son's freedom and for peace for her, for her Anthony.
"You have to have faith," Mary Capozzi, now 75, says. "You've got to have something to hold on to."
She would pass that faith on to Anthony during the heartbreaking prison visits that went on year after year.
"Dad, what am I still doing here? I didn't do anything. I didn't hurt anyone. I wouldn't do anything to hurt a lady," the son would say to his father, who was 59 when the visits started, 81 and white-haired now.
It was his wife's faith in her son that strengthened his own when doubt would creep into his thoughts, Albert Capozzi says. His son had shown signs of mental illness, after all, and three victims seemed so sure it was him.
"But my wife said no. My son never did that," Albert Capozzi said. "She made a better person out of me because of that."
Anthony Capozzi spent 15 years at the Central New York Psychiatric Center in Marcy, a taxing 400-mile roundtrip drive for his family. There were shorter stays at Wende Correctional Facility outside Buffalo and Attica , a dismal fortress closer to home.
His mother's prayers continued through them all, and through other family trials: two daughters' battles with breast cancer, another's with multiple sclerosis.
"We told Anthony, we're a big family and we've got to stay together," Mary Capozzi said, "because you stay together, you're strong. Pull apart, you break and you're nothing."
Every two years beginning in 1997, Anthony Capozzi appeared before a three-member parole board, but his family learned quickly not to get their hopes up.
To be considered for release, Capozzi would have to complete mandatory sex offender programming — something that would have required him to admit to the crimes and show remorse.
"Ant," his younger brother, Albert Jr., would say, "just say that you did it because if you say that you did it, you're going to get out."
"I can't," came the reply. "I didn't do it."
Five times, parole was denied.
A sixth parole hearing was scheduled for April 3, 2007 . This time, finally, there was reason to hope.
D'Agostino and a second lawyer, a parole expert named Norman Effman, had built what they believed was a strong case for Capozzi's release. It was based on the January arrest of a man whose DNA linked him to three murders and at least eight rapes from 1981 to 2006.
Two of the so-called "Bike Path Rapist's" crimes, in 1981 and 1986, occurred in the same park where Capozzi was accused of attacking women, and the description of the crimes was similar. In all the rapes, victims said they were surprised from behind or as the rapist ran by them, and the assailant told victims to wait 10 or 20 minutes before fleeing.
Snapshots from the 1970s and '80s of Capozzi and newly arrested Altemio Sanchez show similar dark hair and mustaches. The men are a year apart in age.
The parallels were enough to convince a half dozen detectives working the Bike Path case that Sanchez — a married factory worker who raised two sons while Capozzi was locked away — was responsible for all the park rapes.
"We thought we had a reasonable shot at parole," Effman said.
(Sanchez has pleaded not guilty to three murders. He cannot be charged with the rapes because the statute of limitations has passed.)
With the hearing approaching, there was a stunning find.
DNA evidence from Capozzi's alleged crimes — evidence no one knew existed — was located at Erie County Medical Center , the Buffalo hospital where the victims had been treated.
No one has been able to explain why law enforcement did not know of the hospital's large catalog of glass slides that had been part of victim rape kits dating from 1973. The cache came to light only after a police officer working other unsolved rapes, on a hunch, asked the hospital whether such evidence might exist.
"The DNA was not of Anthony Capozzi," Erie County District Attorney Frank Clark announced five days before the hearing. "It was Altemio Sanchez."
"I don't want anybody to take this away from me," Mary Capozzi said that day, as she reveled in the news with her family at a daughter's hair salon.
The next day, Mary Capozzi returned to Holy Angels church to set flowers before the Blessed Mother. "Just a little token for her for what she's done for me and my family and for my dear, dear son."
Within days, Erie County Judge Shirley Troutman threw out Capozzi's conviction and ordered him freed. Twenty-one years and 201 days after he was first imprisoned.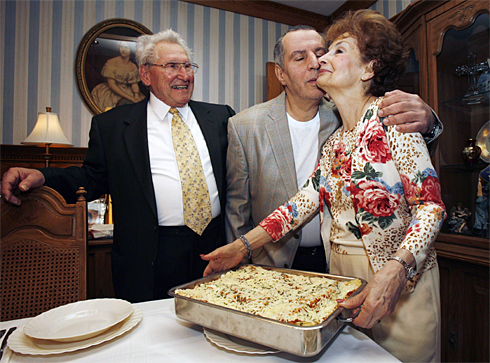 The Capozzis were reunited at the Buffalo Psychiatric Center , where Anthony Capozzi is being evaluated. He greeted his mother with hugs and kisses.
On Easter, parishioners applauded the family at Mass.
"I'm not angry at all," said Capozzi, now 50, his dark hair close cropped and graying. "I'm glad to be home ... It's all over now."
For his mother, there is sadness over time lost and memories of the empty ache of absence at so many holidays and birthdays.
But overriding are happy vows to make up for all of that — and then some.
Because his schizophrenia must be treated, Capozzi will likely live in an assisted living setting.
Throughout their neighborhood, blue vinyl ribbons rustle on trees and telephone polls. Neighbors tied them there as a welcome home for a returning son, and as thanks to the heavens for a mother's answered prayers.
Copyright 2007 The Associated Press. All rights reserved. This material may not be published, broadcast, rewritten or redis
tributed.